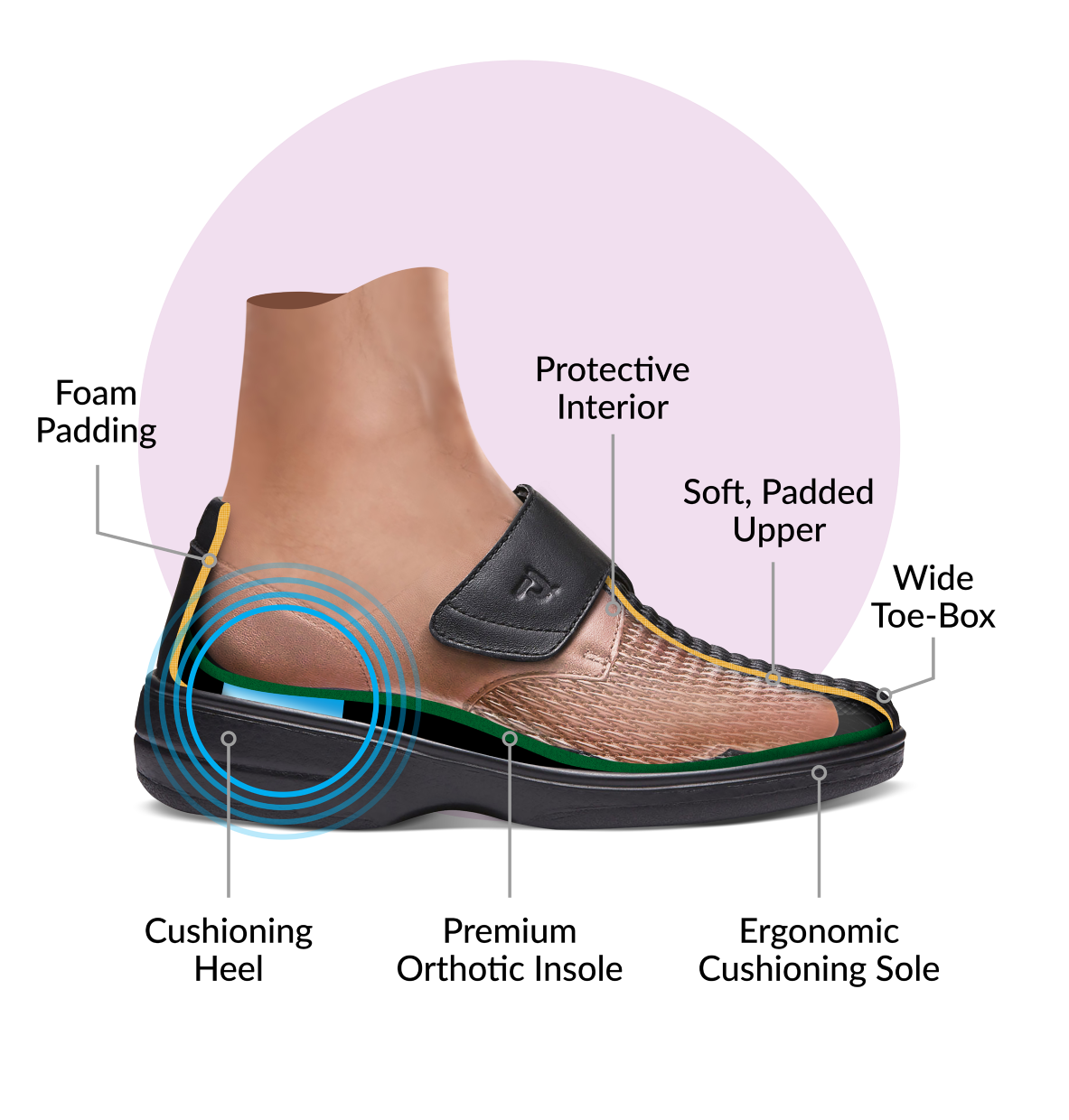 When we are born, most of us are born with perfectly-shaped feet. However, throughout our life, many of the shoes we wear tend to compress our feet and distort our natural foot shape. While orthotic[1]friendly shoes look like regular shoes, they are designed with ergonomics in mind to help us restore our foot health.
Orthotic-friendly shoes ensure that our feet are well protected. They include features such as a firm heel counter, firm midsole, wide foot support and toe box and more. Some brands also offer orthotic-friendly shoes with advanced technology.
Whether you are suffering from uncomfortable foot issues, are an athlete or simply like to walk a lot, you can guarantee that you will benefit from orthopaedic shoes!
View all products